Home improvements are expensive, but some remodeling projects are better investments than others. Many people think kitchens and bathrooms are the best remodel investments and that is true, to a point. What you'll get back on your investment depends on the value of your house, the price of homes in your neighborhood, and, surprisingly, where you live in the country (almost all remodel projects pay off better on the West Coast and in New England than in the middle of the country). Before you take on a remodeling project, consider how long you're planning on living in your current home. If it will be a year or less, then you'll want to pay close attention to how much you're likely to get back on your investment. You can also consult with a real estate agent to help you determine which improvements to undertake. They'll have a good idea of what projects give you the best return for your neighborhood. According to 
Remodeling magazine
, some of the best remodeling projects to recoup your costs include:
minor kitchen remodel ($20,000 or less)
new garage door
new entry door
wood deck
window replacement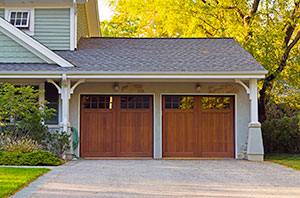 On the other hand, if you do a major upscale kitchen remodel, add a bathroom, or add a master suite, you'll probably recoup only about 60% of what you spend. If you're planning on staying in your home at least a few years, however, you'll also gain the satisfaction and enjoyment that comes from updating your home. Here are some tips to get the most out of the money you put into your home:
Unless you are planning to stay in the house for a very long time, aim for classic or neutral colors and styles. Not everyone will like purple tile or red countertops.
Make sure your remodel is in harmony with the rest of the house. An ultra-modern kitchen in a craftsman or ranch-style house won't help the resale value of your home.
Try to keep your remodel in line with the value of your home, and the homes in your neighborhood. Spending $50,000 to upgrade a kitchen when your home is worth $200,000 may not be the best investment.